SPECIAL REQUEST FROM POPE FRANCIS FOR THE MONTH OF OCTOBER: PRAY THE ROSARY EVERYDAY FOR THE CHURCH AND ADD THE PRAYER TO OUR LADY (Sub Praesidium) AND TO ST. MICHAEL THE ARCHANGEL (From Pope St. Leo XIII). These are on our FAMILY DEVOTIONS page.
JOIN US IN OUR ANNUAL OBSERVANCE OF THE NOVENA TO HONOR ST. THERESE OF THE CHILD JESUS & THE HOLY FACE:
SEPTEMBER 23-OCTOBER 1st (Novus Ordo) AND
SEPTEMBER 23-OCTOBER 3rd (Traditional)

_________________________________________________________________________________________________________
1st LITTLE WAY PRESS publication:
RUNNING THE RACE— "an instruction on discernment learned 'seat of the pants' style!"…  "Knowing: is a range of understanding a subject/object; Discerning: is fully understanding the answer to the question– at this point in time, what is the appropriate relationship to have with that subject/object."

***NOTE: 1ST 2 PAGES OF BOOK FILE ARE BLANK– BEGIN READING ON PAGE 3!
A FEW EXCERPTS FROM THE BOOK…
P. 116 "I thought this group of monks was protected from getting uppity, or changing. Daily they got grungy. They got hot and sweaty. They were busy with their work…They started the day with a marathon Matins, Lauds, private Masses which took from about 5 AM to 7:30 AM, then there was a short break and they had Prime at 8 AM."
 P. 85  "Discernment also includes a not-limiting of God's means of Providence. So often we expect God's Providence to come in the manner that we expect– the direct way. Open-mindedness is the key."

P. 124   "When you bring up a big subject– a tornado is headed this way– you expect a little attention to be given to the subject. When it's not given, it's just weird!"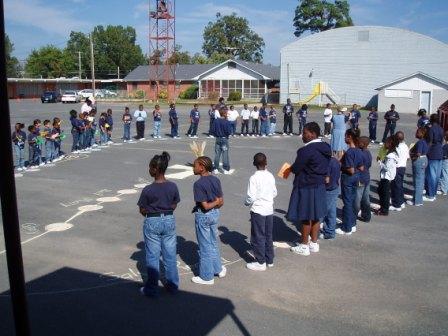 P. 63 "What does one do when one is hemmed in all around and finds oneself engulfed in what seems to one's heart and mind to be a sacrilege?"
Paper copy available on request: Please tell us why you want a paper copy.
P.O. Box 1155, Marshall, AR 72650
If you are interested in
donating

, please see our projects list on the

ABOUT

page. Thank you!