WORKSHOPS AVAILABLE NOW!
PROCEEDS GO TO SUPPLY THE MINISTRY OF ST. THERESE MISSIONARY SOCIETY…(See ABOUT/DONATE Page for list of use of funds donated.)
[CONTACT:     ST. THERESE MISSIONARY SOCIETY   P.O. BOX 1155        MARSHALL, AR 72650]
ARTS & MOTION© : AN ARTS INTEGRATION PROGRAM FOR KIDS (5-15) by Carol Ann Beeman, Ed.D.   (CLICK! on Brochures) This program supports growth in creativity and in  physical activity. Research has shown that mental growth parallels creative growth. If you stimulate one, you also stimulate the other! Children need both physical activity and creative stimulation to grow in body, mind and spirit!
—————————————————–————————————————————————————————————————–
WATCH THIS SPACE FOR OTHER WORKSHOPS- HOW-TO, WRITING, POETRY, STORY-TELLING, ART PERSPECTIVES, BUILDING PROJECTS AND MORE!
————————————————————————————————————————
AVAILABLE NOW!!! FINDING AND DEVELOPING YOUR CREATIVE SELF!!
ART EXPERIENTIAL WORKSHOPS… learning to FIND YOUR CREATIVE SELF and focus feelings by creative expression (pastels, watercolor, colored pencils, marker pens, craypas) by Carol Ann Beeman, M.A. in Art Therapy, Ed.D. (CLICK! on brochures)

other formats: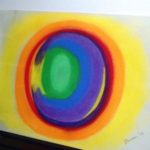 Accessing your inner creative self and learning to use the mandala practice to enhance creative functioning, well-being and mental-emotional acuity.